PRODUCT DESCRIPTION
Our Hexagonal mesh fabric is a durable fabric that is perfect for creating mesh laundry bags.
| | |
| --- | --- |
| Composition | 100% polyester |
| Width | 160cm |
| Weight | 60 gsm |
| Service | Free samples |
| MOQ | 10 yards |
| Packing | Roll packing or customized |
| Payment Terms | T/T LC |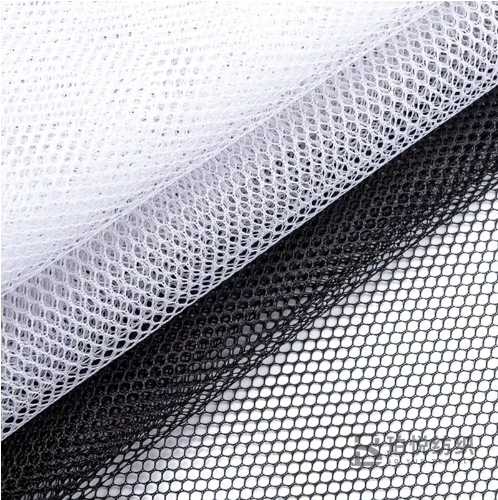 Features of Hexagonal Mesh Fabric for Laundry Bags
Hexagonal mesh fabric is a specific type of mesh fabric that is commonly used for laundry bags. Some of the key features of hexagonal mesh fabric for laundry bags include:
Strength and durability: Hexagonal mesh fabric is known for its strength and durability, which allows it to hold up well even with heavy loads of laundry.

Breathability: The hexagonal pattern of the mesh allows for good air circulation, which helps to prevent moisture buildup and odors from developing.

Lightweight: Hexagonal mesh fabric is relatively lightweight, which makes it easy to carry around and transport.

Visibility: The see-through nature of the mesh allows you to easily see what's inside the bag, making it easier to sort and organize your laundry.

Versatility: Hexagonal mesh fabric can be used for a variety of laundry bag styles, including drawstring bags, zipper bags, and tote bags.

Eco-friendly: Many hexagonal mesh fabrics are made from recycled materials, which makes them an environmentally friendly choice for laundry bags.