What is Tencel Fabric?
Tencel is a brand of fibers produced by Lenzing, an Austrian company. Tencel encompasses both Modal, a semi-synthetic rayon, and Lyocell, another type of rayon derived from wood cellulose. These versatile fibers are versatile and are often blended with other textiles such as cotton, wool, polyester and silk to enhance their functionality. Tencel fabric is soft, smooth, and has a lustrous appearance. It is highly absorbent, yet also resistant to wrinkles and static. Additionally, Tencel fabric is sustainable and environmentally friendly, as the production process uses non-toxic solvents and reduces water and energy usage compared to traditional cellulosic fibers like cotton. The eucalyptus trees used for Tencel production are grown using sustainable farming practices, and the process of turning the wood pulp into fiber results in a closed-loop system, meaning that almost all solvents and byproducts are reused or recycled.
Tencel fabric is often used in a range of garments, including T-shirts, activewear, lingerie, and bedding, as well as dresses and pants. Due to its moisture-wicking properties and soft texture, Tencel is a popular choice for summer clothing.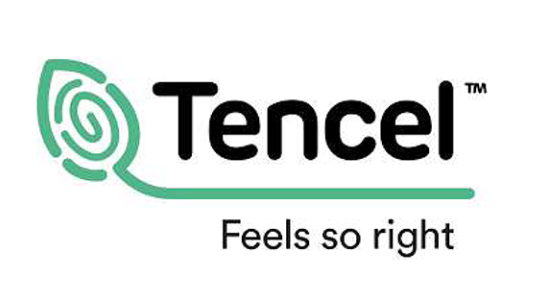 How Tencel Fabric is Made?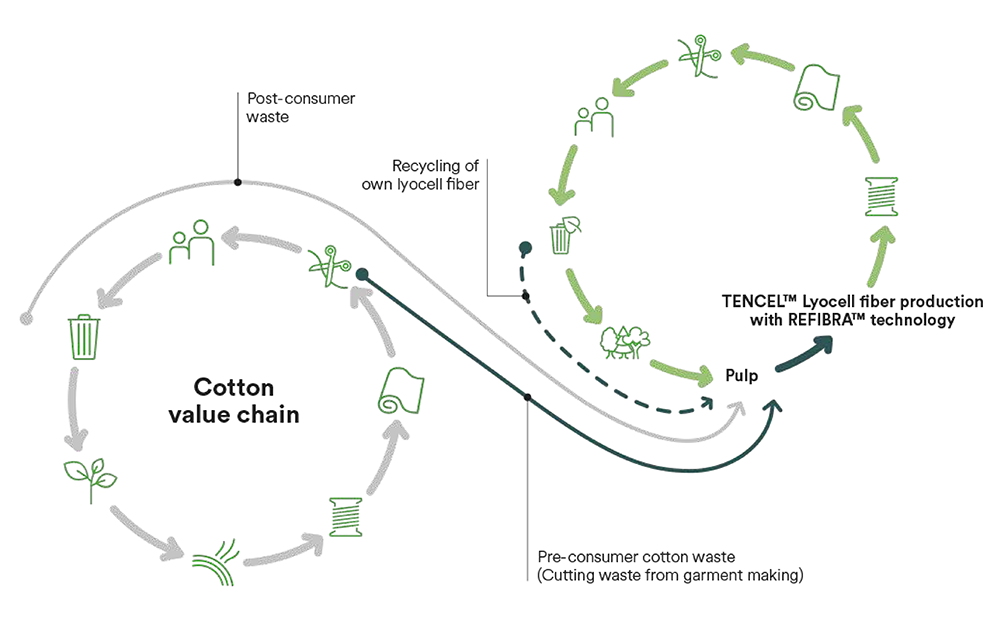 Source from: https://www.lenzing.com/products/tencel-tm
Products made of Tencel fabric
Tencel fabric for Lingerie: Tencel fabric is skin-friendly and ideal for tops, leggings and underwear products. It's soft, smooth, and silky, while being more durable than cotton and other rayon fibers.
Tencel fabric for bedding: Tencel facbric is known for its softness, drapability, and moisture-wicking properties. These properties make Tencel an excellent choice for bedding, as it feels smooth and cool against the skin, helping to regulate body temperature and promote a comfortable sleep. Tencel is also highly absorbent, which helps to keep sheets and pillowcases dry and comfortable.
Tencel fabric for T-shirts: Whether it is 100% Tencel fabric, or Tencel®/poly, Tencel/cotton blends, they are all good T-shirt combinations depending on the end use. Tencel polyester makes great performance tees, while 100% Tencel or Tencel/cotton blends are great for basic tees.
Boyue is a Tencel fabrics manufacturer and supplier, our fabrics have obtained Lenzing certification, we are their certified mill. Whether it is 100% Tencel fabric or Tencel blend fabric (Tencel French Terry, Tencel Merino Wool Jersey,Tencel 1x1 Rib Knit Fabric, ect.), these are our specialties. Therefore, please choose Boyue Textile for wholesale custom Tencel fabrics.